Pumpkin Spice Cookies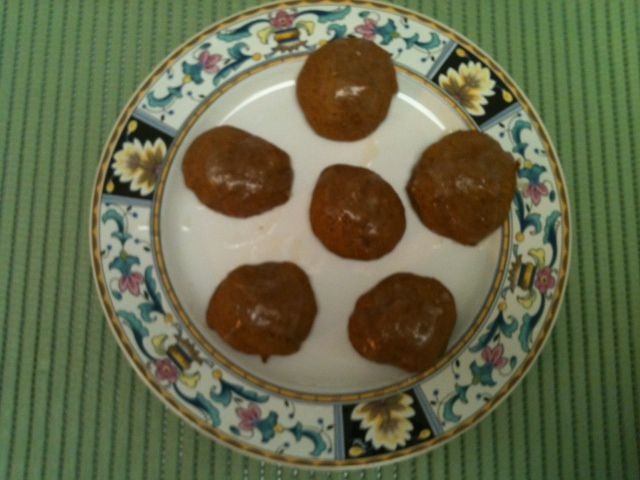 If you need an easy treat to celebrate Halloween, try this Pumpkin Spice Cookie Recipe. There are no Tricks for these Treats.
Ingredients
2 1/2 cups of flour

1 teaspoon baking powder

1 teaspoon baking soda

2 teaspoons cinnamon

1/2 teaspoon nutmeg

1/2 teaspoon ground cloves

1/2 teaspoon salt

1/2 cup unsalted butter (softened)

1 1/2 cups sugar

1 cup canned pumpkin

1 egg

1 teaspoon vanilla extract
Ingredients for Glaze
2 cups confectioners' sugar (powdered sugar)

3 Tablespoons milk

1 Tablespoon unsalted softened butter

1 teaspoon vanilla extract

Directions

Preheat oven to 350 degrees.
Combine flour, baking powder, baking soda, cinnamon, ground cloves, and salt.
In a separate bowl mix butter and sugar. Add pumpkin, egg, and vanilla to butter mixture. Beat until smooth and creamy. Mix in dry ingredients.
Cover cookie pan with parchment paper. Use tablespoon to drop each cookie on cookie pan. Flatten slightly. Cook in preheated oven for about 16 minutes.
While the cookies are in the oven, prepare the glaze as follows:
Glaze Instructions
Mix confectioners' sugar, milk, butter and vanilla.
When cookies are ready, cool then add glaze. Decorate as desired with glaze.
Happy Halloween!